Oakland Mission Trip 2021
Storyline Church
August 4th – 8th
"Every year The Pulse takes a mission trip, either internationally or locally.  Summer 2021 the group went to Oakland to help our partner church up there, Storyline Church.  These are the stories of everyone who went."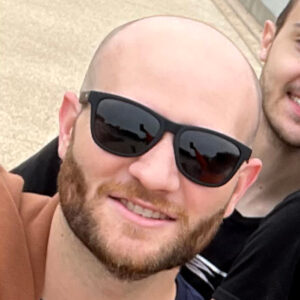 Stephan Guinn
Young Adults Pastor
"Your ways are not my ways" (Isaiah 55:8).  God really wanted us as a team to know this and understand it on a deep dependent level on this mission trip.  From the van ride to the Oakland, to the preparing of meals for the city, God was showing the team that through trusting him and with the faith of a mustard seed he always provides.  The team saw God work through obstacles, God lead through adversity, teach valuable life altering truths, bring a team of strangers together under one mission, and create gospel opportunities when we saw none.  From helping a school in need, to a new church location, to prepping meals for communities in need, God graciously used 7 people.  He providence was upon us, and his grace was and is upon the city of Oakland.
Pray for Storyline Church & Pastor Akeem.
Pray for Garfield Elementary.
Pray for CityTeam.
Pray for the city of Oakland, California.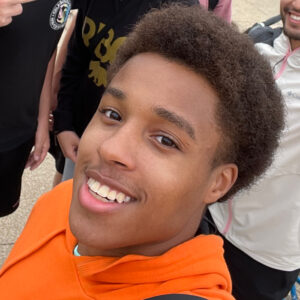 Tahje Adams
My experience made me feel like I was around new people that shared a similar purpose. The purpose I found within myself is to share the stewardship of Christ and his word through actions of love. The Holy Spirit was present as I experienced feeling like an outcast within a circle of love. I felt such a way that all I needed was Christ regardless of who was around me. Christ may have brought us closer together, but I feel he would have moved me even with a different set of people or being alone. I noticed people were appreciative and strong willed even living with the bare minimum of life's necessities. Such a sign that we don't need wants, but should greater cherish that God has trusted us with all his glory. I am forever thankful for serving his omnipotence.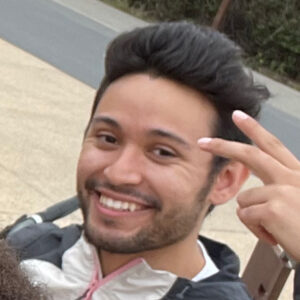 Ralph Perez
The only way I could even begin to describe my experience on this mission trip is to glorify God and His goodness. On this mission trip, I saw God do what he's famous for. One of the most noticeable ways God shows up is by answering prayers, and I was fortunate enough to see God in action and answer a lot of prayers, including my own. I saw God working within our mission group and through our mission group. I saw God unify his disciples to fulfill his purpose and advance His Kingdom. Although none of us on this trip knew each other going into it, God put the same desire in each every one of our hearts to serve Him. The same way he took 12 nobody's (apostles) and changed the world. He took 7 kids from Shadow Hills Church to go about His work. So many times His work and His plans for us are different than our own. I saw God change our plans throughout almost the entirety of the trip, but I can certainly testify that this trip is another example of His plans being better than our own. This Mission is trip just another testament of Gods Goodness. God is always on the move and working behind the scenes every single day. All glory to The Most High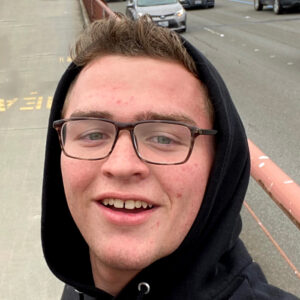 Ragan Jones
I saw God move just in me being able to go at first and then during the trip seeing all of us connect and being open when we shared our testimonies. As we were helping everyone out, I saw how much God is working in Oakland since it's a city that needs it.
It was super cool seeing God when we went and helped out the elementary school especially hearing that the lady had prayed for some help and it was answered almost instantly by us coming to help however we can.
And then when we went to City Team we got to see how much they cared for their community by helping the homeless people all around them.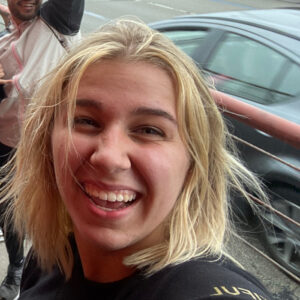 Ella Zeigner
During our time in Oakland, God showed our small team of seven just how surprising his love can be. He showed us how he can unite seven strangers together to have the most intimate moments of fellowship and worship while serving Him in the most unexpected ways. Every day, we woke up not knowing exactly what we'd being doing in the lost city of Oakland but God used us to answer the prayers of the people who both attend and partner with Storyline Church, which is a church we partner with at Shadow Hills. The first day was the day we took the long 10 hour drive to Oakland, but the second day, we showed up at an elementary school to help one of the secretaries move boxes and pack classroom supplies (which for us only took 5 hours but it would've taken her a week, if not more) and distributed the supplies to different classrooms throughout the school. The third day, we got a tour of Oakland from Akeem, the lead pastor of Storyline and got to see some of the places God's been working through them and their faithfulness to change the storyline of Oakland, CA. After our tour, we spent the next 2-3 hours cleaning up Storyline church for it to be ready for action the following Sunday. On Saturday (day four), we packed 75 bag lunches with PB&J sandwiches, granola bars, fruit, and water to then go work with City Team which was in the core of the homeless community to pass the lunches out. We saw people experience intense hunger and most of them were heavily impacted by drugs and alcohol which for most people would be a scary encounter, but to us, we were encouraged to be there and offer the basic necessities of food and water but then also be able to offer prayer and petition as needed. The final day, we attended Storyline church, serving in different ways such as being a part of the welcome team, making coffee, and serving with the kids. Most days, we indulged in 1-3 pizzas for lunch, an exotic coffee shop, and every night we closed the day with hours of examining and applying the book of 1 John in our lives and service during our time there. I could not be more grateful for this opportunity to travel to Oakland with these amazing people and I pray that what seemed little us, would continue to encourage and uplift the people we served.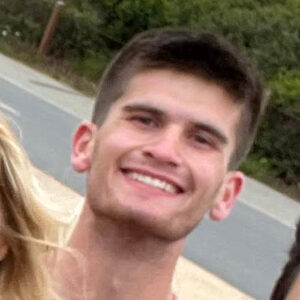 CJ Thompson
When reflecting on the Oakland mission trip, a considerable amount of incredible opportunities and events occurred. So much so, that it has made it difficult to deliver what transpired within a few sentences. But what can be said about the trip was the motif of new beginnings. New beginnings in the friendships that were built between all of those who went on the trip, from strangers to close friends; new beginnings in helping a school open up its doors for in-person lessons. A first cup of coffee, or a first time at the California Beach; a new start to Storyline after being shut down from the pandemic; and people turning their life around through the continual support of CityTeam. This was my first mission trip, something that I had dreamed of doing, but never took the first step. These kinds of things can be challenging and life changing, but through this trip's many beginnings we have grown in the Lord and were able to show the grace and love of God in all we did and are anxious until we can set off again.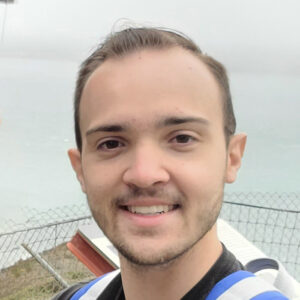 Anthony Romaine's
When you are willing to drop your nets, God will work through you. Our plans seemed to change constantly on this trip, but all of us came with no expectations and a willingness to serve anyway God would use us. As a result of this and His perfect planning we saw Him work in amazing ways, through us and within our group. I witnessed seven strangers grow close like family, a teacher's prayers answered, the poor fed, and a church lifted up by welcoming faces. I feel very blessed to have been able to go on this trip and see God orchestrate his plan. We serve an amazing God, who wants the best for his people, and deserves all glory and praise.